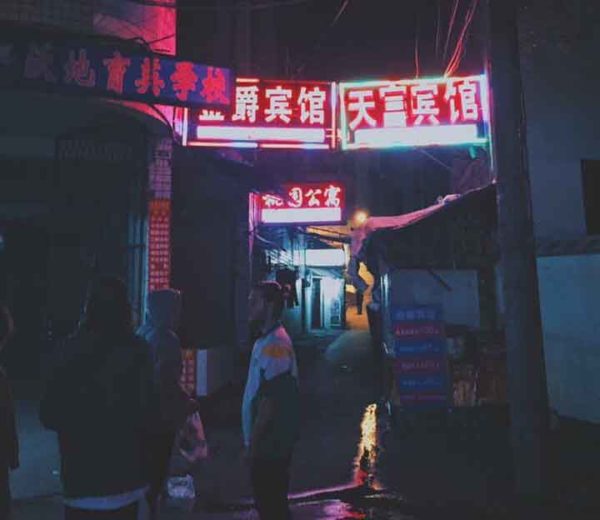 Amazing how well diversity and equality backfire once experienced by those who have known their absence:
Some Western academics, politicians and media commentators believe Beijing may be winning that war when it comes to its overseas students – that rather than bringing Chinese youth towards a more politically liberal outlook, study in the West may instead be arousing greater nationalism and disdain for host countries, and in the process, be ushering in the Communist Party's eyes, ears and hostile approach to free speech onto Western campuses.

…Han says that since coming to the US, he has been disappointed by American uninterest in understanding, or even listening to, views like these. Growing up in China, he explains, despite government propaganda, he came to see the US as a beacon of freedom, liberalism and open-mindedness. "But after a lot of people come here, they realise it's not like that," he says. "If you're Chinese, when people talk about politics and democracy, you'll always be targeted […] They try to put us under one very radical label, like, 'Chinese people are lovers of dictatorships,' things like that. At times, it's very aggressive."

…In many ways, interactions like these play into the Communist Party's patriotic education campaign, which Chinese students are subjected to growing up. Instituted in the early 1990s, in the aftermath of the Tiananmen uprising, the curriculum began emphasising Chinese nationalism and the country's 5,000 years of greatness that were interrupted by imperialistic atrocities inflicted by the West and Japan during a "century of humiliation" (1839-1949).
Westerners have never known a world apart from diversity, democracy, equality, and tolerance. We pride ourselves in having fought two world wars for "freedom" and see it as a bedrock of our civilization. While Chinese feel that Americans are biased against Chinese, they are also experiencing how the rhetoric of equality becomes a cause in itself that necessarily excludes those with national pride.
Much as people in the Soviet Union were unaware of any other way of life until they saw information about America and Western Europe, Americans are unaware of how our mania for individual freedom makes us the enemies of any who want to keep their national cultures. Only recently has that begun changing with the rise of identity politics, which causes Americans to experience what these Chinese students have undergone.